Program & Project Management
We Work Closely With Your Staff
TriTech works closely with your managers, architects and engineers to initiate, plan, control, execute, and close out a major program. Whether the program in question involves developing a major new technology, installing a state-of-the-art system, reengineering an enterprise, or implementing new processes and tools to improve quality, cost, or delivery performance, TriTech will get it done. Our goal is to:
Enforce processes for managing scope, risk, schedules, resources and cost
Implement best-practice processes throughout the design
Monitor complex, multi-project programs and drill into current project details
Enable collaboration and stakeholder alignment through the project lifecycle
Design, implement and test your system, and
Document the entire process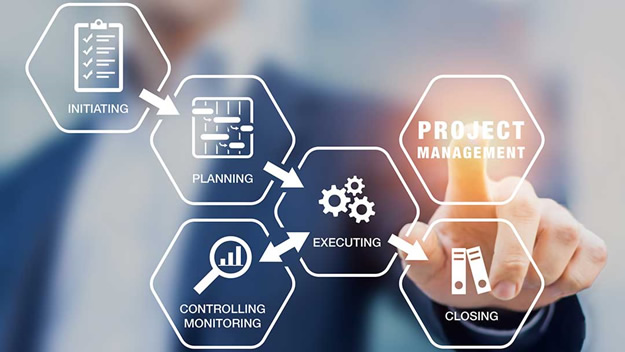 TriTech will work closely with your organization to implement your system, or can provide staff augmentation.
Oversee Both Business and IT Projects
TriTech consultants can oversee both business and IT projects through the management of all project activities including strategic planning, risk assessment, evaluations, requirements gathering, issue identification/tracking/resolution, project documentation, executive reporting, change management, test, implementation and closure.

TriTech Enterprise Systems, Inc.
95 Office Park, 1869 Brightseat Road
Hyattsville, Maryland 20785
Email: tritech@tritechenterprise.com
Office: 301-918-8250
Fax: 301-918-8253

NAICS Codes
541511
517110
518210
541330
541512
541513
541519
541611
561110
811211
811212
CONTRACT VEHICLES