Mr. Williams is a 30-year veteran of the information systems industry and the founder of TriTech Enterprise Systems, Inc.
As the President and CEO, Mr. Williams is responsible for day-to-day operations, strategic direction and corporate initiatives.
Mr. Williams has vast experience in systems engineering, analysis, design, development, implementation, testing and task/project management. His specialty is integration projects that require both technical know-how and management skills. He is experienced in customer/ vendor/ contractor interaction, scheduling, budgeting, financing, personnel recruitment/ management, system implementation/operations and maintenance. He has led large projects that involve the integration of hardware/software within client/server environments, directing tasks that include LAN/WAN/MAN connectivity, database conversion, management, and applications software development projects.
Mr. Williams earned a BS in Physics at Lincoln University, and a Master of Information Systems from the University of Maryland.
Responsible for overseeing daily office activities to ensure smooth operations, providing qualified staff and performing related administrative duties. Also including but not limited to payroll, invoicing, and human resources alternate.
Responsible for the matters outside of the core business.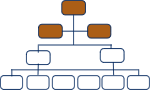 Director of Business Management
Responsible for managing the business division.
Director of IT Consulting
Responsible for managing the consulting division.
Program/Project Management
Responsible for managing the program or project.
Business Analysis
Researching and analyzing programs.
Business Process Improvement
Providing innovation solutions to business problems.
IT Consulting Services & Data
Provide consulting services for IT companies.
Systems Integration & Test
Performing system integration test and quality assurance tests.
Information Assurance
Responsible for securing and protecting information systems.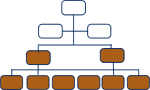 TriTech Enterprise Systems, Inc.
95 Office Park, 1869 Brightseat Road
Hyattsville, Maryland 20785
Email: tritech@tritechenterprise.com
Office: 301-918-8250
Fax: 301-918-8253

NAICS Codes
541511
517110
518210
541330
541512
541513
541519
541611
561110
811211
811212
CONTRACT VEHICLES