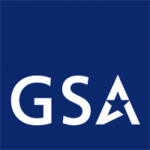 GSA Federal Supply Service (FSS)
Multiple Award Schedule (MAS)
Contract Number: GS-35F-492BA
Request for Quotes or Information:
Randolph Williams, Jr.
Business Office: 301-918-8250
FAX: 301-918-8253
Email: rwilliams@tritechenterprise.com
BUSINESS OPPORTUNITIES
Under GSA FSS Contract
Under this General Services Administration (GSA) Federal Supply Service (FSS) contract, TriTech is able to supply the full range of Information Technology professional services to all Federal, State, and Local Government agencies on a fee-for-service basis.
Category Attachment Code: F
Title: Information Technology
F03. IT Services Subcategory
FSC/PSC Code: DA01
Category Attachment Code: G
Title: Miscellaneous Services
G06. Complementary SINs Subcategory
FSC/PSC Code: 0000
U.S. Small Business Administration
Small Disadvantaged Business
(SBA SDB)
These professional services are needed today by government agencies to deliver system solutions that work cost effectively, improve agency mission performance, and enhance the quality of service to agency customers.
Depending on your agency needs, we can offer:
Electronic Commerce
IT Hardware
IT Services
IT Software
IT Solutions
IT Training
Telecommunications

TriTech Enterprise Systems, Inc.
95 Office Park, 1869 Brightseat Road
Hyattsville, Maryland 20785
Email: tritech@tritechenterprise.com
Office: 301-918-8250
Fax: 301-918-8253

NAICS Codes
541511
517110
518210
541330
541512
541513
541519
541611
561110
811211
811212
CONTRACT VEHICLES