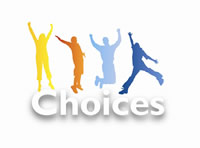 Eligible TriTech employees enjoy benefit plans that provide choice and flexibility. Recognizing that individual and family needs can vary greatly, our plans and programs are built to accommodate our diverse employee population. After a short eligibility period, we offer a comprehensive benefits package.
Health Plans
Our medical plans are designed to protect you from financial difficulties should an illness or injury occur. Our employees have access to all or some of the following healthcare plans and features:
Preferred Provider Organization (PPO) with Health Savings Account (HSA)
Health Maintenance Organization (HMO)
Prescription Drug (Rx)
Dental Plan
TriTech's dental plan is designed to help you and your eligible family members maintain good dental health. All of our plans promote preventative care, and when treatment is needed; our plan covers a broad range of services.
Voluntary Vision
All benefits eligible employees are offered the opportunity to purchase a voluntary vision care benefit plan. The Plan provides benefits for an annual eye examination and significant discounts on frames, lenses, contact lenses and lens accessories.
401(k) Plan
TriTech employees are welcome to enroll in our Company-sponsored 401(k) Plan; employees may contribute from 1% to 100% of their net pay through automatic payroll deductions up to allowable IRS limits.
Life Insurance/Disability Plans
TriTech offers Basic Life, Short Term Disability (STD), and Accidental Death & Dismemberment (AD&D) Insurances to employees that elect health and/or dental coverage.
TriTech Enterprise Systems offers a competitive paid time off program that includes the following:
PTO (Three weeks per year by accrual beginning the first day of employment)
Holidays (10 Company Paid Holidays)
Jury Duty
Bereavement Leave

TriTech Enterprise Systems, Inc.
95 Office Park, 1869 Brightseat Road
Hyattsville, Maryland 20785
Email: tritech@tritechenterprise.com
Office: 301-918-8250
Fax: 301-918-8253

NAICS Codes
541511
517110
518210
541330
541512
541513
541519
541611
561110
811211
811212
CONTRACT VEHICLES