IT Consulting and Business Analysis
TriTech provides Information Technology (IT) consulting services to Federal, State, Local, and Commercial clients. Our IT services help clients assess different technology strategies and, in doing so, align their technology strategies with their business or process strategies. These services support customers' IT initiatives by providing strategic, architectural, operational and implementation planning.
Strategic planning includes advisory services that help clients assess their IT needs and formulate system implementation plans.
Architecture planning includes advisory services that combine strategic plans and knowledge of emerging technologies to create the logical design of the system and the supporting infrastructure to meet customer requirements.
Operational assessment/benchmarking includes services that assess the operating efficiency and capacity of a client's IT environment.
Implementation planning includes services aimed at advising customers on the rollout and testing of new solution deployments.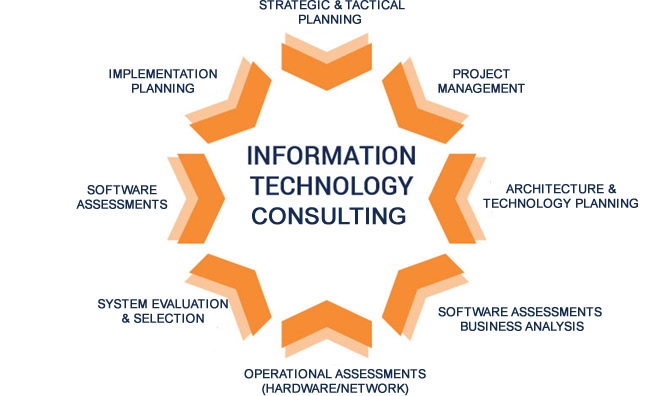 Experienced Consultants
TriTech's experienced consultants will provide requirements analysis, systems analysis, systems architecture design and development, architecture implementation, test plans and testing, deployment and maintenance for your new or existing IT system.
Highest Quality Technical Documentation
In addition, TriTech consultants will provide the highest quality technical documentation in technical reports, manuals, and related publications. Their experience encompasses a wide variety of technical writing including: analysis reports, feasibility studies, proof of concept reports, equipment manuals, operator manuals, and the full range of system development and life-cycle support documentation written to your required standards (e.g. DoD, IEEE).

TriTech Enterprise Systems, Inc.
95 Office Park, 1869 Brightseat Road
Hyattsville, Maryland 20785
Email: tritech@tritechenterprise.com
Office: 301-918-8250
Fax: 301-918-8253

NAICS Codes
541511
517110
518210
541330
541512
541513
541519
541611
561110
811211
811212
CONTRACT VEHICLES